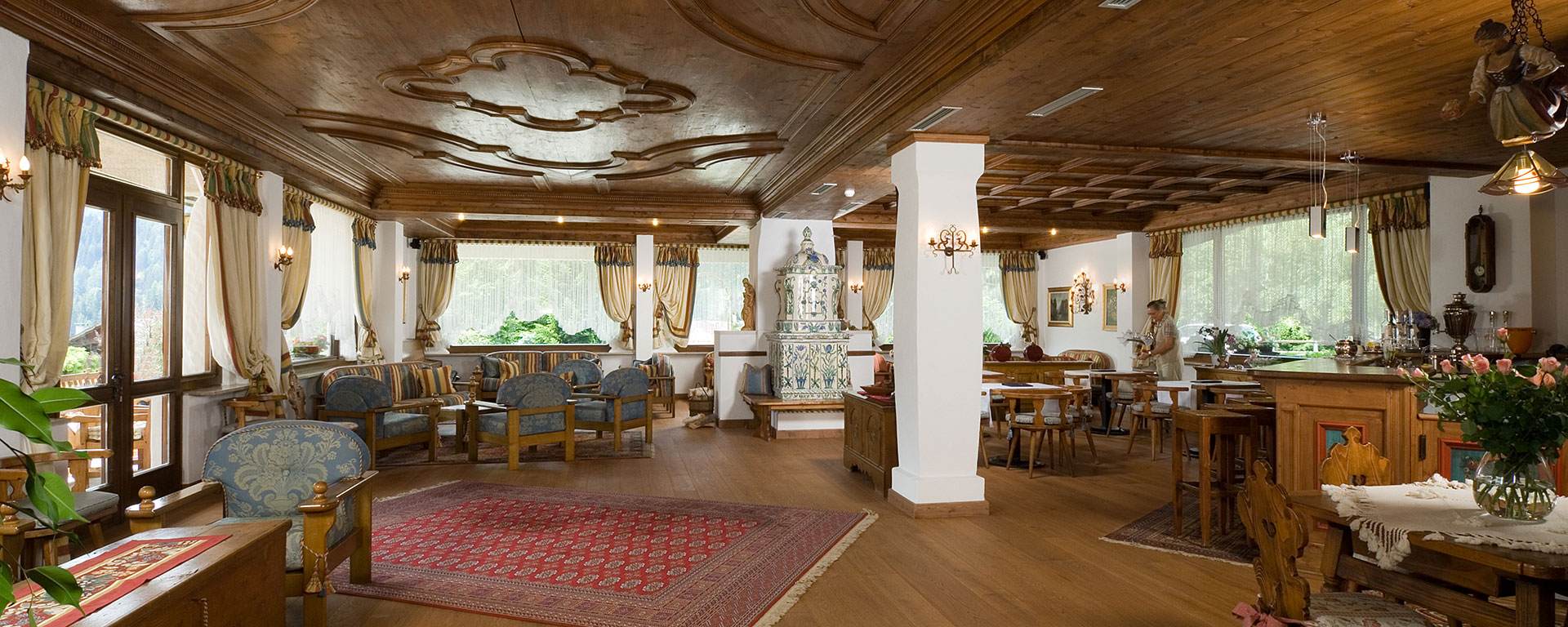 Services
Spa with indoor pool, sauna, thermarium, gym
Large playroom
WiFi internet access in hotel common rooms
Private parking
Indoor garage (free for motorcycles)
Parkhotel Ladinia, 4-star hotel and residence in San Vito di Cadore, is the ideal location for those who love all types of fitness.
After attentive renovations, it is now an elegant combination of modern design and traditional "Ampezzano" style. Guests are welcomed at the beautiful reception area bathed in light from the full-length windows with a splendid view of Mount Pelmo and the vast underlying woods.
The fully equipped hotel spa, with indoor pool, sauna, Turkish baths, massage center and beauty treatments, awaits guests after a day on the slops or a long walk. For sun-bathers, the large private park that surrounds the resort is the ideal spot for peace and relax.
Breakfast is served in the glassed-in breakfast room that provides an extraordinary view of the hotel park and the Dolomites. The bar and common rooms, lined with hand-carved wood, reflects the classic "Ampezzano" style with a large majolica ceramic heater and fireplace.
WiFi internet access is freely available in all rooms and business guests can use the meeting room, which seats up to 30 people.
For a vacation with kids near Cortina the hotel provides a spacious playroom for safe fun with a mini rock-climbing wall and fairy-tale castle.
The cuisine
The cuisine offered at the Parkhotel Ladinia is one of its strong points and has been mentioned in the Michelin and Gambero Rosso guides for many years. The dining room is divided in two areas: one is a rustic area with antique wood furnishings and a beautiful view of the pool, and the other is characterized by clean and modern design.