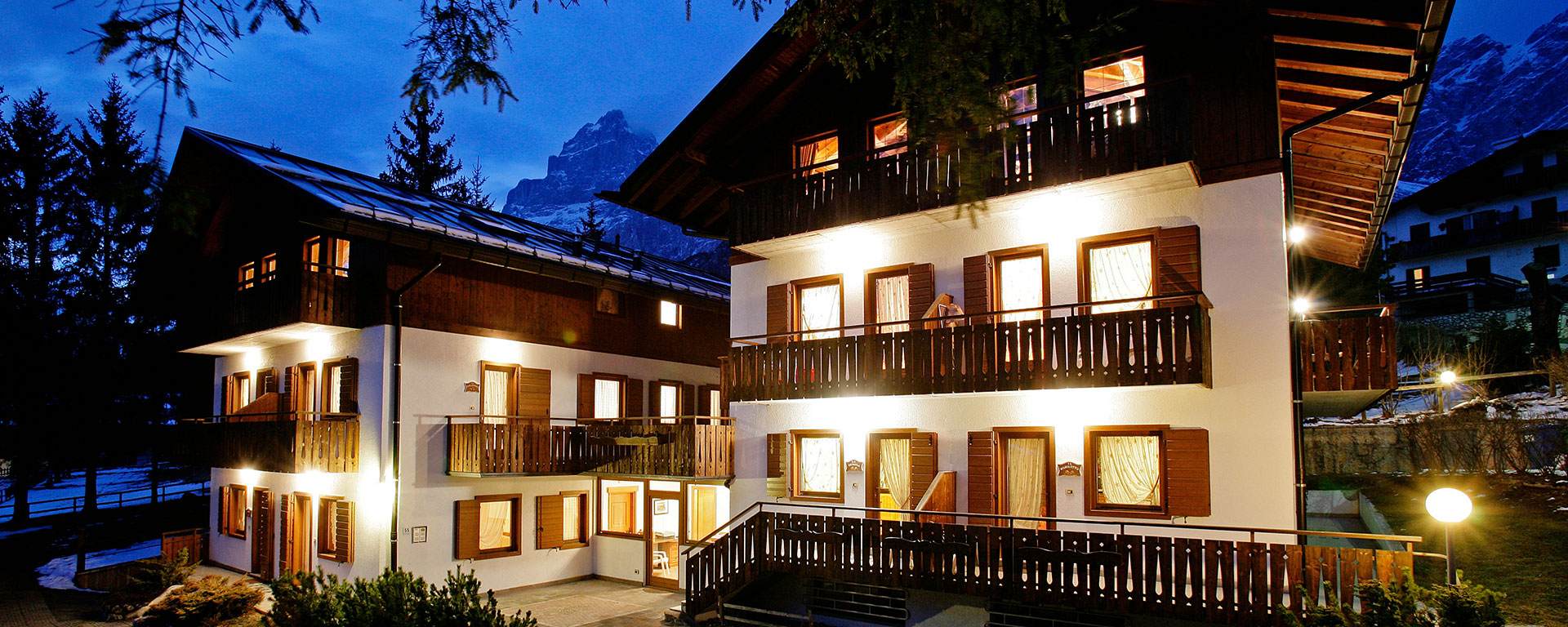 The Residence Peniè is open all year round
Amenities
WiFi in all the apartments
Kitchenette complete with ceramic glass stovetop, microwave oven, dishwasher, coffee machine, kettle, dishes, cutlery, pots and pans
Bed and bath linens
Satellite TV
Balcony or terrace with view of the Dolomites
1 parking space in the garage, for 2 cars, parking at the Parkhotel Ladinia
Washing machine and dryer (coin operated) in the residence laundry room
Large playing room for children
Ski and skiboots depot
Residence Peniè, in San Marco Street, 55
For those who want to vacation in the Dolomites in full freedom, try the apartments at the Residence Peniè in San Vito di Cadore, 400 meters from the Parkhotel Ladinia. These are two town houses, surrounded by greenery, in the famous Belvedere area, quiet and near the ski lifts. The location over the town provides a magnificent view of the Dolomites. The apartments, complete with all the modern comforts and hardwood floors, are named after mountain flowers. Each has its own entrance and a parking space in the garage.
When the Parkhotel Ladinia is open, guests staying at the Residence Peniè can use the spa with indoor pool, outdoor whirlpool, sauna-area, steam bath, gym and the children's playroom, as well as dine at the restaurant at discounted prices.
7 three-bedroom apartments that sleep 4 (60 square meters)
Include 1 master bedroom, 1 bedroom with 2 twin beds, living room with kitchenette, 1 bathroom.